Bass Cave – Drum and Bass /w Serpent Stait & Fry
Friday April 14 2023 in Einbaumöbel, Vienna
Start: 22:00
► PARALUMIX (Newcomer)
Get ready to experience a night of fresh Drum and Bass at our upcoming Bass Cave on March 25th, 2023 @ Fluc Cafe.
Our main act for the night is the skilled L-ZETTO, who hails all the way from Tübingen, Germany, and will be bringing his signature style to the stage.
In addition, we've got a lineup of Bass Cave residents, including VAL b2b PHUEL, ROONY, ZANIN and LAURUS who will be delivering smooth basslines and energetic beats for you.
To complete the timetable, we're thrilled to welcome PARALUMIX for his Bass Cave debut.
So join us to feel the rhythm and basslines as you dance the night away! 
________
Entry: FREE DONATION
Doors: 22:00
Location: Fluc (upstairs)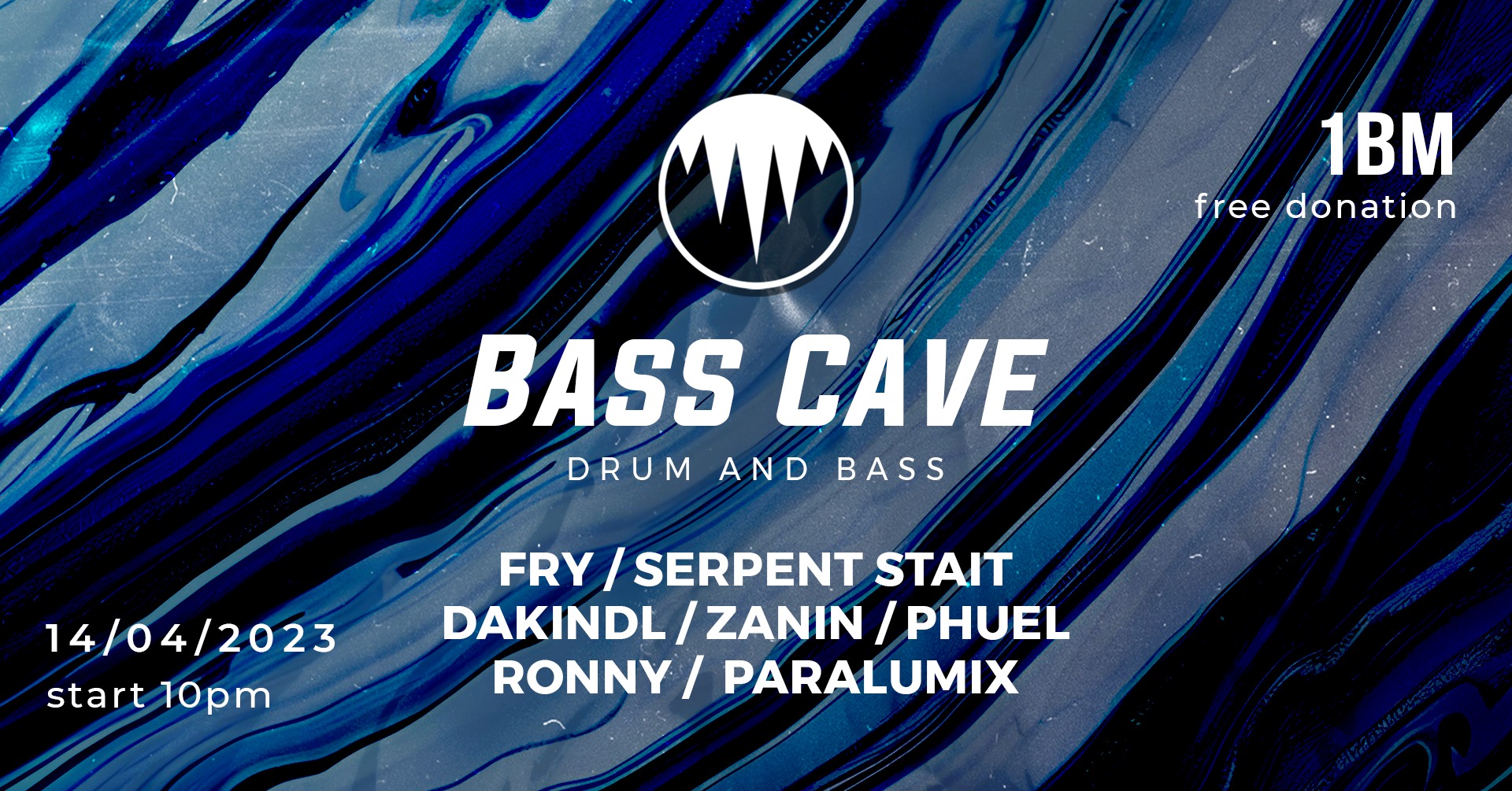 Cover Image